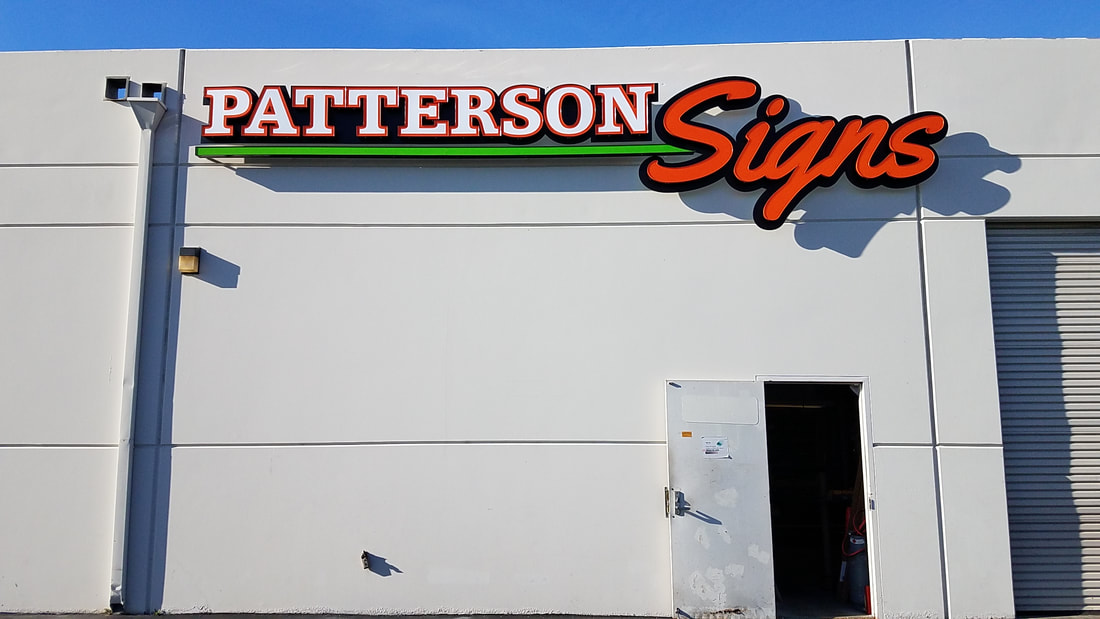 Design, Manufacture, Install and Service of Signage

A Local Family Owned & Operated Business
Established in 1983, and under the Same Ownership; Patterson Signs has grown to become one of Southern California's well known sign manufacturing and installation company.​
​
Patterson Signs is a complete full service "total in house" electrical sign manufacture and installation who specializes in Storefront Signs of all types.
Growing to be one of the largest and most competitive sign makers in town, Patterson Signs is proud to acknowledge that we manufacture 100% of our custom made signs in house. A rarity in the sign business. Our knowledge, attention to detail and experience make us who we are and relationships and reputation are what make us the recommended & preferred sign vendor of choice.
​
Our Philosophy
​

"Our word is who we are"
"Quality is our priority"
​"Treat the client (and others) how we would want to be treated"
As any business owner knows, your storefront sign says a lot about you and your business. It's the first thing people see when they come to your shop and it is a great opportunity to make a good first impression. Well designed, expertly fabricated signs, whether lighted or non-illuminated can give customers a certain feeling of security and confidence, knowing that you're someone who takes your business seriously. It gives potential clients an idea of what to expect from your business and helps you project a good image of your company. These are just some of the reasons why it's very important to make sure you get high quality storefront signs for your business.
If you are looking for the best Value for your budget, give us a chance to Earn your business!
Patterson Signs is the name that stands head and shoulders over other sign companies the Murrieta/Temecula Valley owing to the attention to detail and quality of craftsmanship put into each storefront sign we design, fabricate, and install for our clients. With over 36 years of unmatched excellence in the industry, Patterson Signs creates customized lighted and non-illuminated signs with your best interests in mind. We take the time to speak with our clients and truly understand their vision for their store sign. We put in our decades worth of knowledge and skill into making sure we produce the best possible outcome matching your needs.
We are a California Licensed Electrical Sign Contractor serving the signage needs of small, medium-sized, and large businesses throughout Southern California. We design, fabricate, and install the signs ourselves to ensure consistent quality is observed. With our firm commitment to delivering; on-time, on Budget, quality signs, We are your best choice & hope to Earn your business! There's no better team to turn to for any and all your store signs needs than Patterson Signs!